Application Development
Custom application development tailored to the client's specific business requirements.
Our software development capabilities include:
C/C++ .NET Java Visual Basic JSP HTML XML PHP SQL Oracle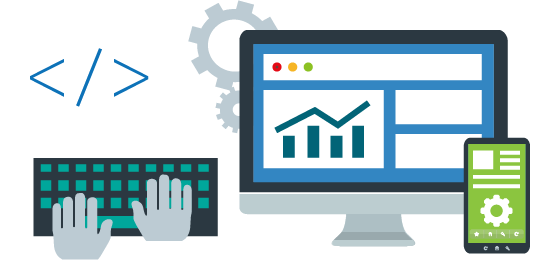 Research & Consultation

Discussion with users to obtain users needs, business objectives and rules

Design & Development

Based on users' requirement and business rules, design specification and function specification are made to fulfill users' need.

Solution Deploy

Deployment implies moving a development state to a permanent state. We assist in planning the deployment, user training, data migration and system integration.

UAT Testing

User Acceptance Testing involves running a suite of tests on the completed system. The objective is to provide confidence that the delivered system meets the business requirements of the users.

Tracking & Analysis

Checking, monitoring and review of system performance to measure effectiveness.

Free-Upgrade Under Maintenance

System bug fixing, on-site examination of the system, carrying out system diagnostic and remedial action for the application when problems are found and reported.

Enterprise Resource Planning (ERP)
Manufacturing Resource Planning (MRP)e
Warehouse Management System (WMS)
Payroll System
Booking System
POS System
Membership System
Inventory Management System
Human Resources Management System
Finance & Accounting System